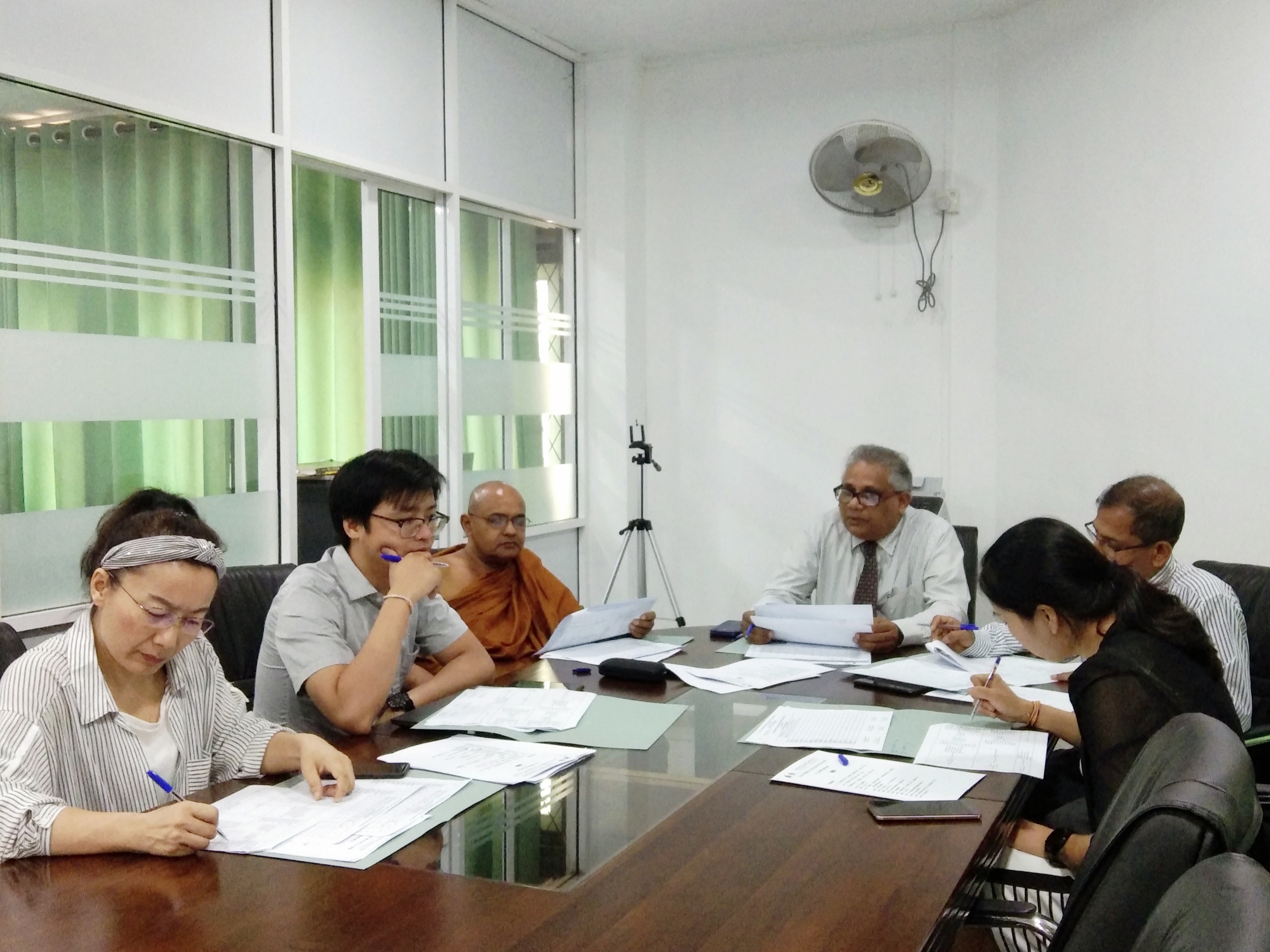 Recruitment Interview for Local Chinese Language Teachers – 19th Feb.
According to the requirement of the recruitment project of local Chinese language teachers proposed by the Confucius Institute Headquarters of China, to keep the development of Confucius Institute of the University of Colombo(CIUOC) sustainable, CIUOC held the recruitment interview for local Chinese language teachers in Sri Lanka on February 19th 2020.
Senior Prof. Premakumara De Silva, Dean of the Faculty of Arts, Dr. Ven. U. Ananda, Head of the Department of Buddhism, Mr. P. M. S. Bandara, Register of the Faculty of Arts, Prof. Huang, Chinese Director and two Chinese teachers participated in the interview. Before the interview, the panel made an initial selection of the applicants' qualifications, and seven qualified candidates participated the English and Chinese interviews.
In the English interview, candidates introduced themselves in both Chinese and English at first, then Senior Prof. Premakumara De Silva and other interviewees asked questions about their knowledge in Chinese language and culture, and personal experience in Chinese language teaching and application in other fields.
The Chinese interview consists of trial lecture, Chinese writing and questions on Chinese language teaching and class management, which aim to check the candidates' Chinese language proficiency, teaching skills and ability to deal with other related situations. Chinese Director of CIUOC and two Chinese teachers were on the panel of the Chinese interview. Most of the candidates have general knowledge of Chinese language and culture and have some experience in Chinese teaching, demonstrating a professional and enthusiasm in Chinese language teaching.
At the end of the interview, the panel discussed the interview as a whole, and put forward individual opinions on the comprehensive ability of the candidates. CIOUC hopes to cultivate local teachers and strive to get them involved in Chinese teaching course of CIUOC as soon as possible, which will help to improve the diversity of faculties and the sustainable development of CIUOC.