IConArts 2020 – UCLC 2020 : 16th & 17th Dec.
UCLC 2020, Sri Lanka's inaugural research symposium related to Chinese language and culture was held online on the 16th and 17th of December 2020. The symposium was organized by the Confucius Institute of Colombo (CIUC) in collaboration with the International Conference of the Faculty of Arts (IConArts2020). The conferences were chaired by Dr. Kaushalya Perera, Dr. Tharindi Udalagama and Dr. Wimal Hewamanage.
IConArts 2020 was organized by Faculty of Arts University of Colombo under the theme of Inclusion, Equality and Diversity in Higher Educatio­­n. The Chairperson of the University Grant Commission, Senior Professor Sampath Amarathunga delivered the keynote speech and graced the event as the guest of honor. Senior professor Janitha Liyanage, Vice Chairperson of University Grants Commission, Senior Professor Chandrika Wijeyaratne, Vice Chancellor of University of Colombo and Senior Professor Premakumara De Silva, Dean of Faculty of Arts contributed immensely to the value of the conference with their insightful speeches.
Day one of the sessions consisted of two plenary sessions which were moderated by Senior Professor Premakumara de Silva and Senior Professor Neloufer De Mel. The plenary speakers of the conference included Senior Professor Athula Ranasinghe, Professor Sasanka Perera, Miss Vagisha Gunasekara, Professor Sandagomi Coparahewa, Professor Sujith Sivasundaram and Dr. Anasuya Subasinghe who are renowned academics not only in the country but also in the world.
The second day of the conference included the keynote address of UCLC 2020 which was delivered by Professor Lu Wei, Former Dean of Faculty of Arts at Honghe University, China who is an eminent professor in the field of linguistic. He delivered the speech on the theme of "Chinese Culture and Traditional Chinese Time System and Calendar". A guest talk was also delivered by Mr. Liu Dong, the Cultural Counsellor of the Chinese Embassy in Sri Lanka, who symbolically launched the conference proceedings.
79 local and international abstracts were received for reviewing and after a rigorous evaluation, 36 were selected to be published. At the conference, 33 of them were successfully presented under the following three sessions and seven tracks –
Chinese Language Education: Textbooks & Teaching Materials, Religion and Philosophy, International Relations between China and Sri Lanka, Chinese Culture: Tradition and Modernity, Chinese Language Teaching Methodology, Teaching Chinese as a Foreign Language, and Studies in Linguistics: Chinese Grammar, Syntax and Phonetics. The sessions were chaired by eminent local and foreign senior scholars and experts in the field.
IConArts-UCLC 2020 Proceedings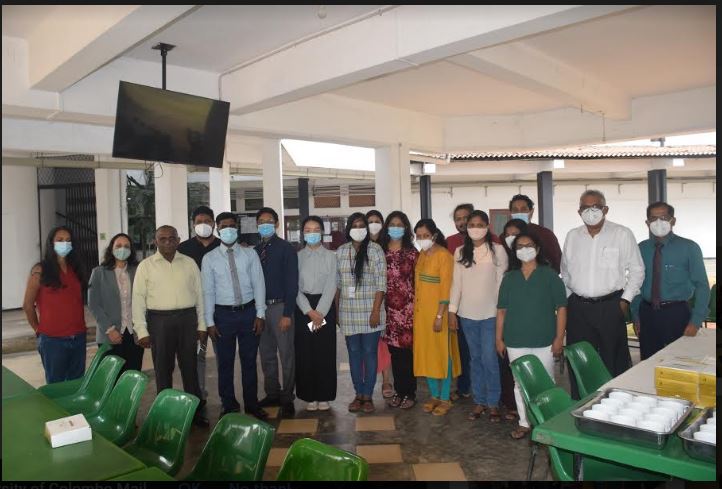 Agenda for ICONArts / UCLC 2020 :