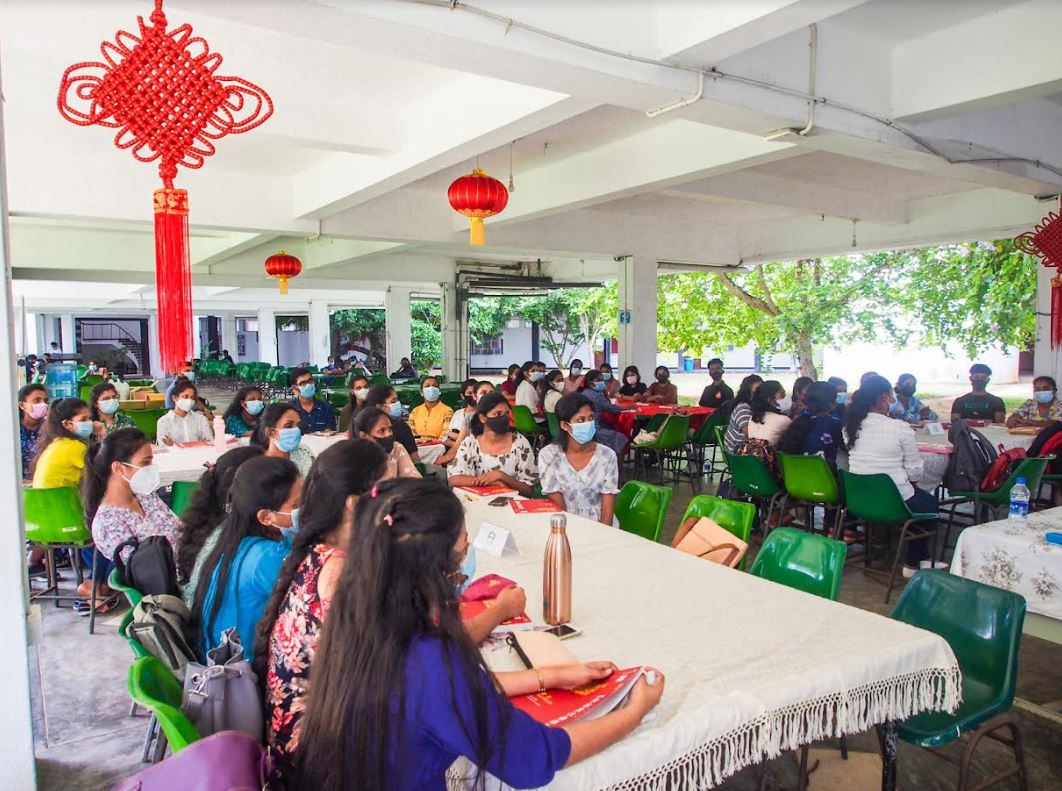 Road to Chinese: Light Day Salon 2022 – 14th August
The Confucius Institute at University of Colombo gave a hand to Chinese language undergraduates on the experience of Chinese culture "Road – to – Chinese : Light Day Salon" on 14th Aug 2022.   46 undergraduates from the University of Colombo were actively consulted by Sri Lankan lectures and Chinese experts from the Confucius Institute at University of Colombo. Prof. Wimal Hewamanage, Sri Lankan Director of the Confucius Institute at the University of Colombo delivered the welcome speech and shared warm greetings for the freshers of CIUC.
The workshop demonstrated an understanding of Chinese characters to communicate and perceive the story of the development of characters. Chinese characters are very exquisite works of art, and they are unique and intoxicating. Local Lecturers took students to experience Chinese character writing and shared knowledge about delicious food, and had heated discussions about home-cooked dishes from China. At the lunchtime, all the students had a delicious Chinese meal, which made them experience the depth of Chinese home-cooked dishes and the Chinese food culture.
In the afternoon, the Confucius Institute at the University of Colombo invited the champion of the Sri Lanka Division of the 2020 Chinese Bridge Competition for Primary and Secondary School Students. She demonstrated the Chinese tea ceremony for the first-year students. The students watched the performance and drank a delicious cup of Chinese tea.