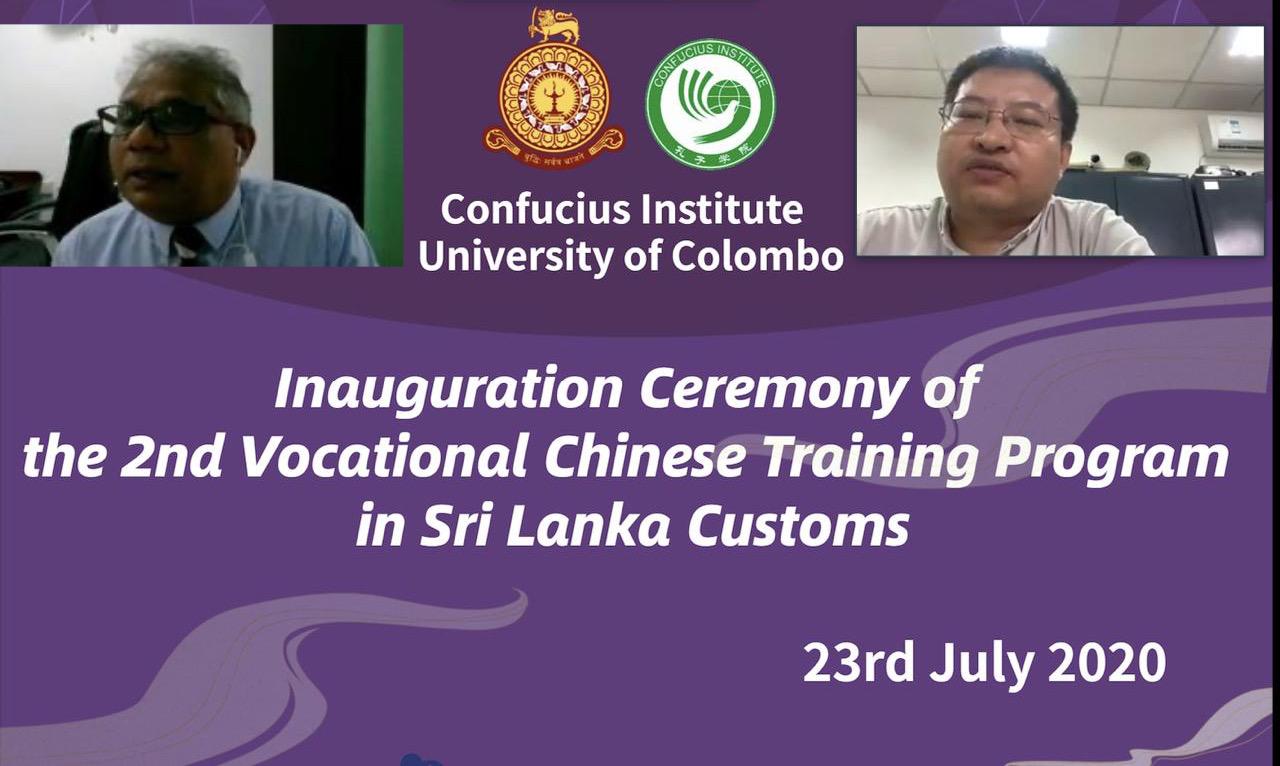 Inauguration Ceremony of the 2nd Vocational Chinese Training Programme in Sri Lanka Customs – 23rd July
The Inauguration Ceremony of the 2nd Vocational Chinese in Sri Lanka Customs was witnessed on 23rd July 2020. Senior Prof. Premakumara de Silva, Dean, Faculty of Arts, said that he was very glad to see the opening up of this 2nd Customs Chinese, which reflects the enthusiasm of the officers for study and also the good quality of CIUC teachings. He said Chinese language is an important language in the world and Customs officers should have knowledge about Chinese and its culture and believed that they will benefit from this program.
Chinese guest from the Chinese Embassy in Sri Lanka, Chief of the Consular Section, Mr. Wang Keqi praised the achievement in the 1st Customs Chinese conducted in 2019. He said the friendly relationship and cooperation between Sri Lanka and China definitely continues against any difficulties.
Mrs. E. M. Nalika Edirisinghe, HRD Director of Sri Lanka Customs, expressed thanks to CIUC. She believed learning Chinese could help Customs officers, especially those working in airport, for their daily job.
Directors of CIUC, Dr. Wimal Hewamanage and Prof. Huang Wei both delivered Welcome Speech and Vote of Thanks.
This program is sponsored by Chinese Embassy in Sri Lanka.