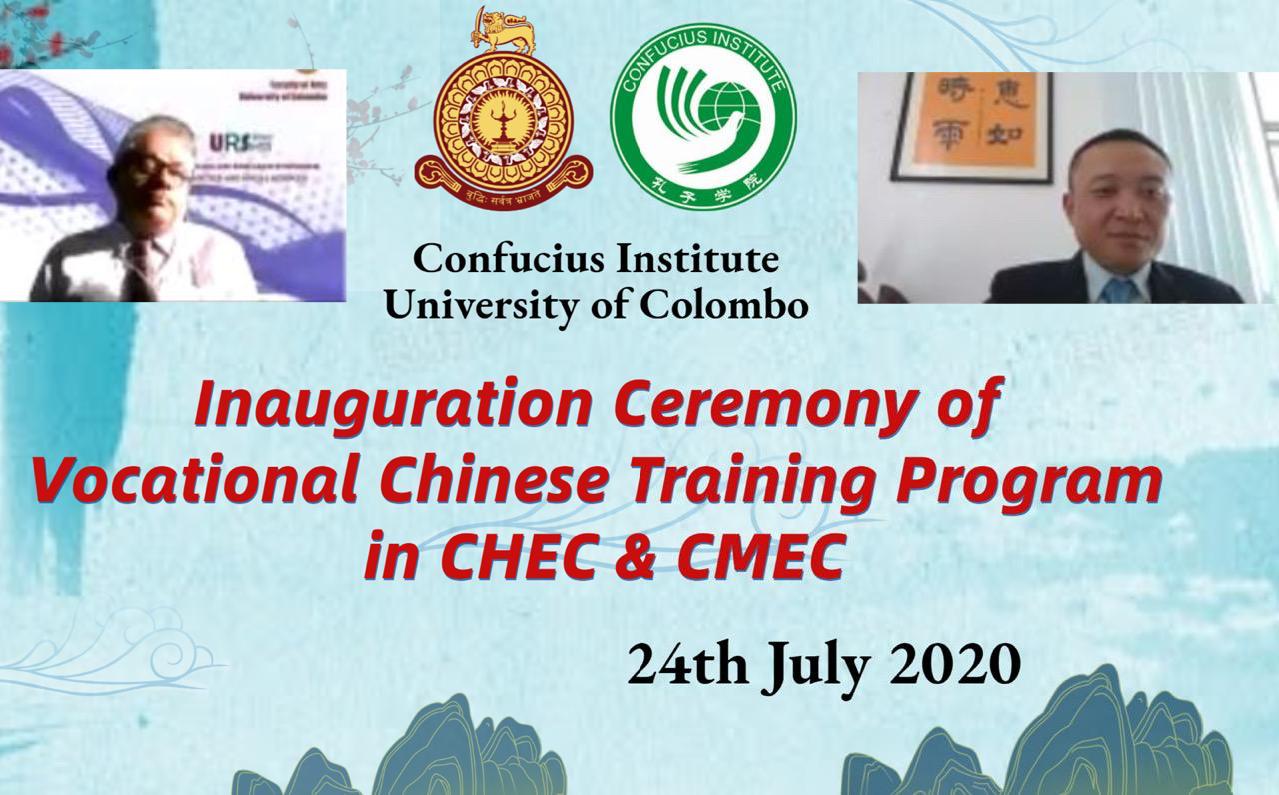 Inauguration Ceremony of the Vocational Chinese Training Programme in CHEC & CMEC Sri Lanka Division – 24th July
The Inauguration Ceremony of the Vocational Chinese Training Program in China Harder Engineering Company (CHEC) & China Machinery Engineering Company (CMEC) Sri Lanka Division was held 24th July 2020. Dean, Faculty of Arts, Senior Prof. Premakumara de Silva expressed his gratitude to all the guests. He said that China has good relation with Sri Lanka and we should have some knowledge about Chinese and its culture, those who are working or will work closely with Chinese directly or indirectly. Mr. Ren Rui, secretary general of the Sri Lanka CHEC, summarized the tasks and goals of the training in his speech.
Qi Lin, Deputy General Manager of the CMEC Sri Lanka and Mr. Prabath Karunanayake, Human Resources Director of China Harbour Sri Lanka Regional Company also addressed the gathering. Dr. Wimal Hewamanage, Sri Lankan Director and Prof. Huang Wei, Chinese Director delivered welcome speech and vote of thanks.
This program is designed by CIUC and CHEC & CMEC for Sri Lanka employees of CHEC and CMEC to provide basic Chinese Language communication skills and general knowledge of Chinese culture.
This program is sponsored by Chinese Chamber of Commerce in Sri Lanka (CCCSL) .