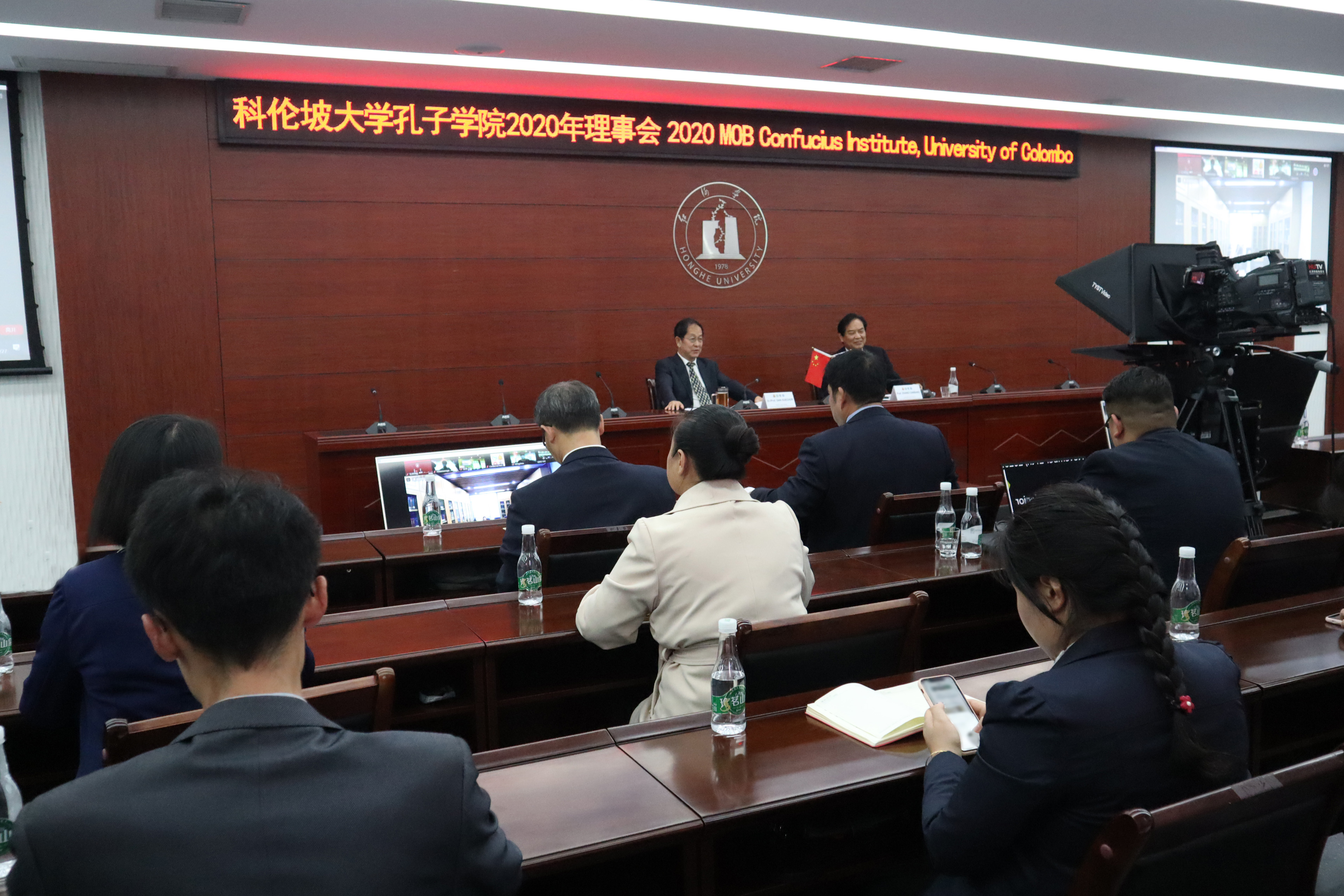 The Meeting of Board of Management 2020
The annual Meeting of the Board of Management, Confucius Institute, University of Colombo (CIUC) was held on 27th November 2020. Due to the current COVID-19, this meeting was held online.
The Chair, Vice Chancellor of University of Colombo (UoC), Senior Prof. Chandirika Wijeyaratne welcomed all the Members of the Board. She expressed that CIUC is an important part of UoC and appreciated the two Directors' fruitful work against many challenges and the backdrop of the COVID-19. Vice President of Beijing Foreign Studies University (BFSU), Prof. Yuan Jun said he was grateful that CIUC smoothly conduct regular Chinese teachings even though against the background of the COVID-19. He also expressed that BFSU would continuously support CIUC and look forward to cooperate with the UoC and HU. President of Honghe University (HU), Prof. Gan Xuechun delivered appreciation for the four years' development of CIUC. He emphasized that CIUC has been contributing for research and educational cooperation between the two countries, and he delivered sincere thanks to the CIUC staff.
Dr. Wimal Hewamanage, Sri Lankan Director, delivered the CIUC Work Report 2020 and A/Prof. Huang Wei Chinese Director, reported the CIUC Work Plan 2021and the Financial Budget. Senior Prof. Premakumara De Silva, Dean of Arts delivered the vote of thanks. All issues concerning the development of CIUC in the coming year were discussed and the corresponding solutions and suggestions were proposed.
Vice President, Prof. Yuan Jun, A/Prof. Jin Limin, Director of Office of Confucius Institutes, and A/Prof. Ma Zhongwu, Vice Director of International Office from Beijing Foreign Studies University (BFSU), Prof. Zhang Canbang from HU and respective Board members of three universities also attended.