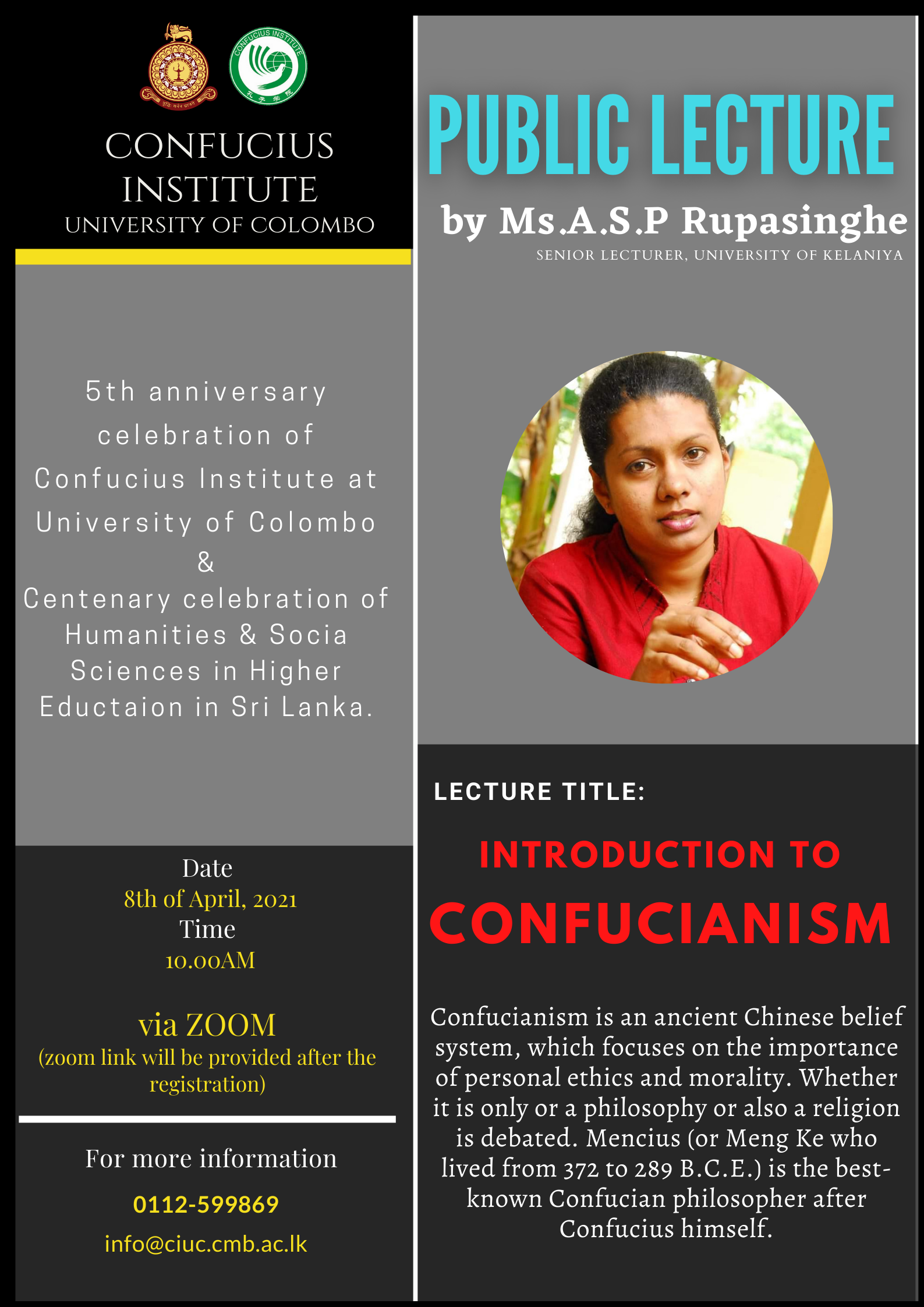 The First Lecture of Public Lecture Series – "INTRODUCTION TO CONFUCIANISM" – 08th April
Confucius Institute, University of Colombo has Organized a public lecture series on behalf of the 5th anniversary celebration of Confucius Institute at University of Colombo and centenary celebration of humanities & Social Sciences in higher education in Sri Lanka.
Ms. A.S.P. Rupasinghe, Senior Lecturer, Department of philosophy University of Kelainya will give the first public lecture on 8th April ,2021 at 10 a.m. via Zoom. Ms. Rupasingha is an amazing speaker and activist, as well as an expert for Asian philosophy.
Those who are interested in Chinese Confucianism can register using the below link.